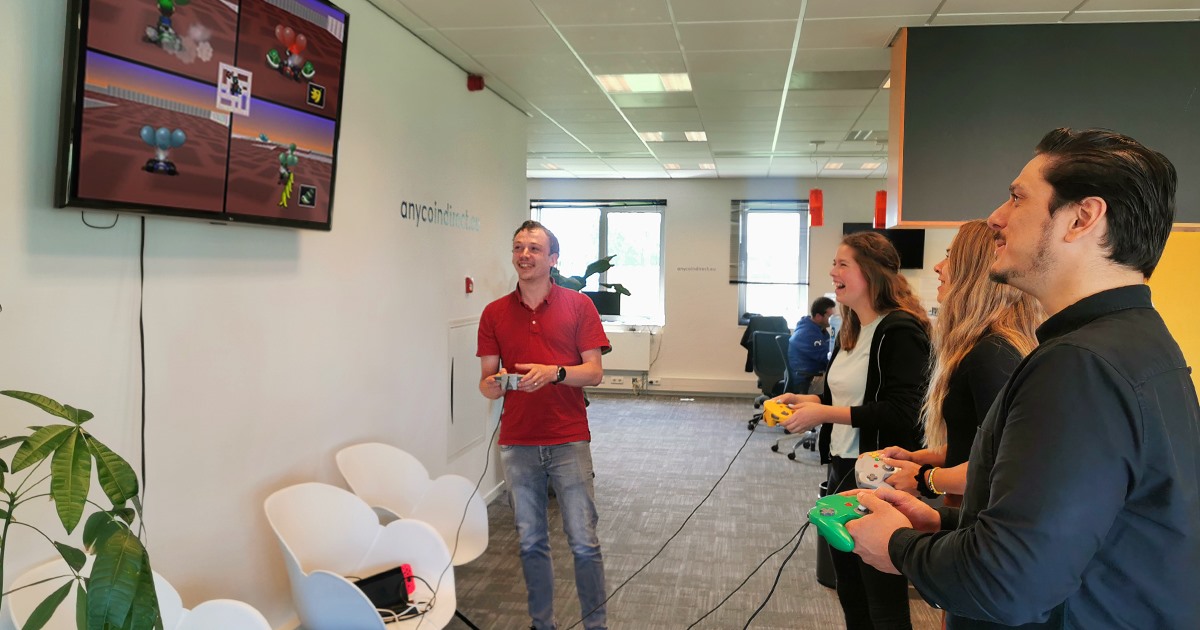 Anycoin Direct started as a group of friends and we still are. We have grown fast in the last few years, faster than we ever could have imagined. Over 400.000 happy customers are using our service, and our team has grown rapidly from the three of us, to over thirty team members today.
We believe that digital currencies and blockchain technology will change the future, one way or another. The fundamental innovation of blockchain technology will bring a lot of opportunities regarding the way our current digital world is structured. This means a change in infrastructure, logistics and financial technologies as we know them now. Also this will change our digital mindset; the way we trust each other and the way we move value or data across the entire globe.

As a cryptocurrency company we will do our best effort to offer you the most trusted service within this market.
Beginning with cryptocurrency can be challenging. Blockchain technology is relatively new and due to its decentralized nature it demands a different approach from its users. Buying cryptocurrency is different compared to online banking or traditional stock trading.
Believe us, we have been there too, and therefore we want you to know:

To stay ahead of the curve, it is of utmost importance that everyone joining Anycoin Direct fits our culture and shares the same core values. How do we achieve this? By keeping our core values at the base of everything we do: Be reliable, Be friendly, Be transparent and Be passionate (every single day). We are here for you, on your side, 7 days a week, 364 days a year since 2013.
Our core values: