Binance leaves the Netherlands - Easily convert your crypto to euros
- 2 minute read

Binance is leaving the Netherlands with immediate effect. As of July 17, you can no longer trade, only withdraw. If you have assets on Binance, you have one month to withdraw your crypto from the platform.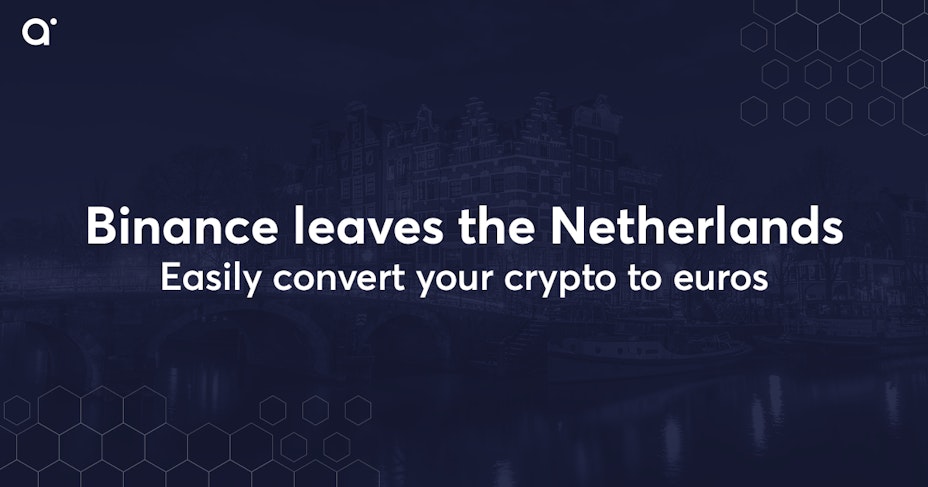 Binance alternative: convert your crypto to euros easily
Want to easily transfer your cryptocurrencies to euros? Anycoin Direct is the most reliable crypto platform .
How does it work?
Open a account at Anycoin Direct and verify your account.
On the homepage, in the blue exchange bar, select the coin you want to convert to euros.
Select or add a new bank account.
Check your order and confirm your order.
Send your crypto from Binance and complete the transaction.
How do you send crypto from Binance?
Once you have confirmed your order, a wallet address will appear. To this wallet address you need to send the appropriate cryptocurrency from Binance. How to do this:
Go to 'Withdraw Crypto' in your Binance account.
Select the appropriate cryptocurrency.
Enter the wallet address you received from us (check carefully if it matches).
Select the appropriate network (choose the coin's main network). Not sure which one to choose? Our customer service team will be happy to help.
Send the exact amount as specified in the payment statement.
Note!
You can lose your coins if you select the wrong network or if you do not enter the wallet address correctly.
Your order will be processed automatically as soon as we receive the coins. This may take a few minutes. The moment we receive the cryptocurrency in our wallet, we start the payout process to your bank account. It may take up to two business days for your payout to arrive.
Need help?
Our customer service team is here for you! You can always start a online chat on our website from Monday to Saturday between 09:00 - 17:30. In addition, we are available by phone.