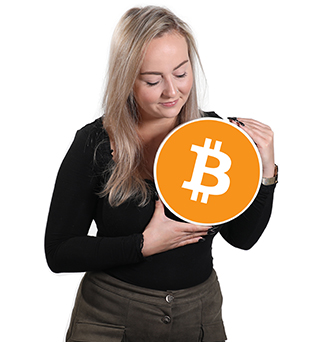 Our cryptocurrency selection
How do we select our cryptocurrencies?
Our coin specialists are constantly researching new cryptocurrencies to add to our portfolio. Out of the thousands of cryptocurrency projects, there are only a select few that will be integrated. Our experience throughout the years has taught us that not every project has long-term viability. By looking at multiple indicators, we hope to offer you the cryptocurrency essentials. Our most important indicators are:
Technicals
Our coin specialists start the research process by looking into the technical specifications of the project. The underlying technology, consensus algorithm and network stability need to be of a certain standard.
Volumes
Supply and demand are two important aspects that decide whether the project is viable for our platform. Volumes indicate that there is a general interest in the project. Simply put, the coin needs to be bought, sold and traded.
Usability
A project may seem good on paper but needs to have a real-life use case. The usability of a project determines its long term value for our platform.
Community
The team and the community behind the project can also be an extremely important aspect. Straightforward communication and a shared goal are essential.
These are just a few factors we take into consideration when selecting a coin. Take a look at some of our coin info pages if you want to know more about each coin. With the help of these pages, we hope to offer you clear insight into these projects. Like always, we advise you to do your own research.