Cardano's road to Decentralization
- 4 minute read

The Shelley hard fork of Cardano has finally been deployed after five years of development, initiating the shift from Phase 1 Byron to Phase 2 Shelley. The hard fork introduces stake pools and delegations, making the Cardano blockchain more decentralized. In today's article, we will dive deeper into this Shelley Phase. On top of that, we are going to take a look at Cardana's roadmap for the upcoming years.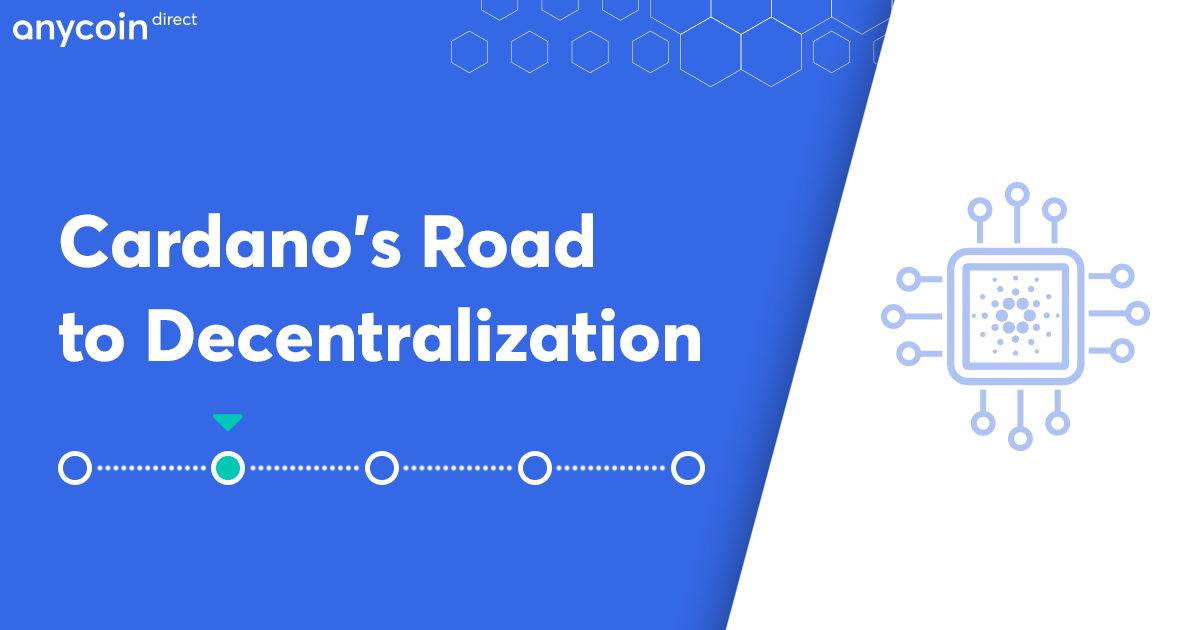 What's at stake?
With the transition to the Shelley network, ADA users can 'stake' their tokens. In a specific Shelley wallet, users are able to lock/hold their tokens which in turn is used to verify transactions and strengthen the network. This Proof-of-Stake algorithm not only rewards the community but makes the network more decentralized due to the fact that 'stakers' (the community) control the network. Combined with Daedalus, an open-source wallet for ADA, IOHK (the company behind Cardano) claims Cardano is finally ready to hit the road. Founder Charles Hoskinson had the following to say:
Cardano's Roadmap
With this big step towards decentralization, Cardano can finally build towards their future vision. This vision is divided into five phases (era's), where the first one (the Byron phase) focuses on the technology and the second one (Shelley phase) on decentralization. The total roadmap of Cardano is as followed:
Byron: The initial era was dubbed the Byron stage, which laid the groundwork, created a community and got people involved in the ADA blockchain.
Shelley: A community was created during the Byron phase. This community will gradually take control of the nodes, shifting Cardano to a decentralized state. The Shelley phase.
Goguen: While decentralized in the Shelley phase, Cardano wants to integrate smart contracts and dApps in the Goguen phase. Creating an accessible foundation for technology, development and real-world implementation.
Basho: This phase focuses on scalability and interoperability. With the introduction of side-chains and shard technique, Cardano wants to tackle scalability, functionality and sustainability.
Voltaire: In this era, Cardano will become a self-sustaining system with the introduction of a voting and treasury system. The network participants can use their stake to vote on future developments. A percentage of the transaction fee's will be used as funds for future developments.
Fun Fact:
The five stages of Cardano are named after famous poet's, scientists, historians and politicians.
Phase 3 (Goguen era) will see the implementation of smart contracts and dApps and will be an important step towards functionality and real-life use cases (besides the currency ADA itself). IOHK has planned the launch for the Goguen test net for Q3 of this year! We will see you than with a brand new article.
Want to learn more about Cardano?
Read all you need to know in our 'What is Cardano?' info page!