LUNA and LUNC updates on Anycoin Direct 
- 3 minute read

Today we listed Terra 2.0 (LUNA) on our platform. On this page we will share all details concerning LUNA and LUNC and the subsequent actions Anycoin Direct will take in the future.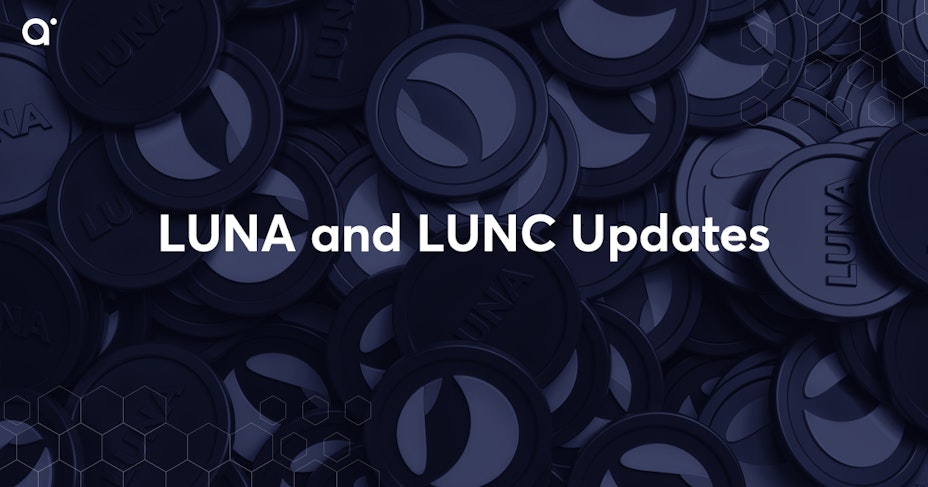 A brief recap of what happened with Terra Luna:  
On 13-05-2022, the Terra Luna blockchain was halted, causing the LUNA price to drop to almost €0,00. LUNA trades in the Anycoin Vault were temporarily suspended.   
On 16-05-2022, the Terra team announced the Terra Ecosystem Revival Plan 2, continuing the project with two separate tokens; 
The old Terra Luna blockchain is now called Terra Classic (LUNC), whereas the new Terra Luna blockchain is rebranded to Terra 2.0 (LUNA); 
Users that were holding Terra Classic ' pre-attack' and 'post-attack' are compensated in the form of a Terra 2.0 (LUNA) airdrop.   
Anycoin Direct's plan regarding LUNA, LUNC and the 2.0 airdrop:  
Both Terra Classic (LUNC) and Terra 2.0 (LUNA) can be traded in the Anycoin Vault.  
Customers who held Terra Luna Classic in the Anycoin Vault during the identified snapshot times, will also receive the LUNA airdrop in their personal Anycoin Vault.   
Update 28-06-2022: The LUNA airdrop will take place in July. During the airdrop, we will automatically send the LUNA tokens to eligble customers. These tokens will automatically be placed in your Anycoin Vault.
Live updates
This is a living document. Any news concerning LUNA and the 2.0 airdrop will be updated on this page.