How to create your Anycoin Direct account
Your cryptocurrency journey starts by creating your Anycoin Direct account. With your account, you are able to buy, sell and trade over 25 cryptocurrencies in a fast and secure manner. But how do you create an account? All you need to do is click on the register button and our straight-forward platform will take it from there. Still need help? No problem! This guide will explain this process step-by-step. If anything remains unclear after reading this guide, or if you have any questions in general, our customer support team is happy to help!
Step 1
Verify your email address
You can start by clicking on 'register' in the top right corner. From there, you will have the option to either login or sign up. Here you can enter your email address, accept our general terms & privacy policy and click on the 'Register' button. Check your mailbox for the email we will send to you. In this email, you will find a four-digit code which is needed to verify your email address. Enter the code and proceed to the next step.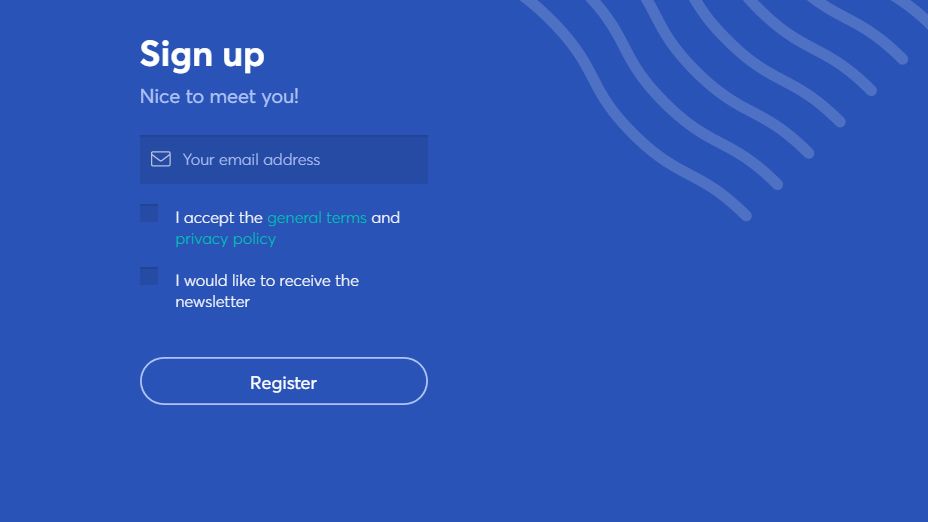 Step 2
Enter your personal details
Now that your email has been verified, we need some personal details to set up your account. We need to know your name and your date of birth. If you want to create a Business Account, you can do so by checking the 'This is a Business Account' box. If everything is entered correctly, you can click the green 'Continue' button. Next up, we will be needing your address. Once you have entered your address and country, it is time to proceed to next step.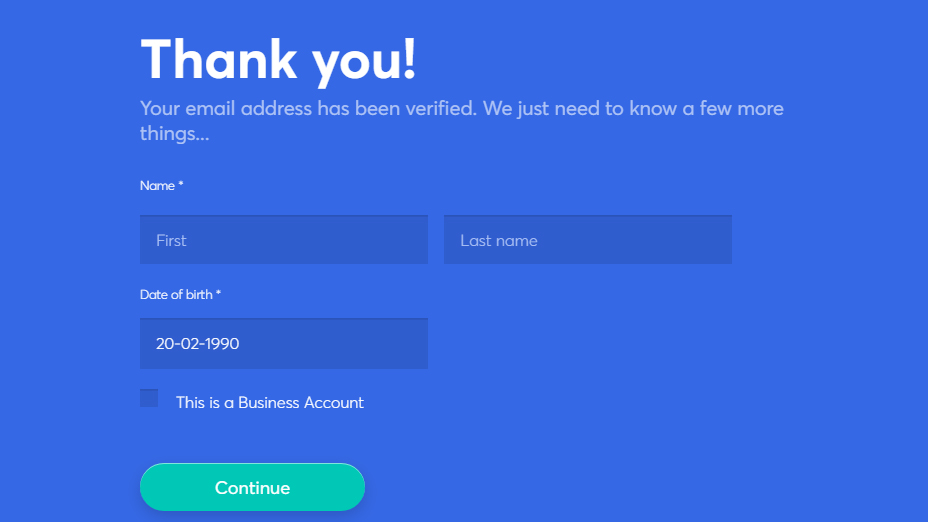 Note:
Anycoin Direct is a platform that operates in the European market. Therefore, the following account requirements must be met: 1. You need to be 18 years or older. 2. You need to be a European citizen or have a valid European residence permit. 3. You need to have a European bank account.
Step 3
Enter your password
You can now enter your account's password. A good password is easy to remember, but hard to guess. Luckily, we have an interactive smiley displaying the strength of your password. With your password set up, you can now place orders on our platform. The next step is optional but equally important in our opinion. Click on the green 'Continue' button to proceed to the final step.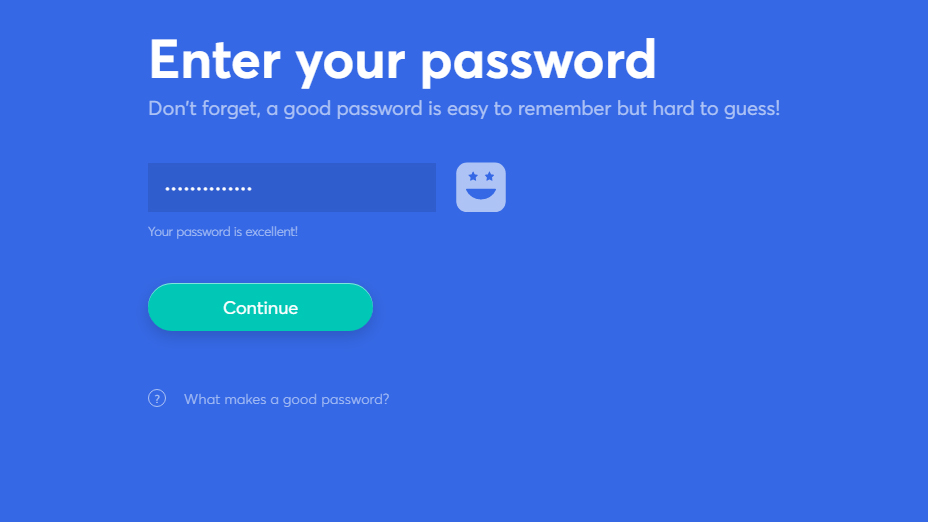 Step 4
Add 2FA Layer security (optional)
2FA (Two-Factor Authentication) is a two-step verification process that adds an extra layer of security to your account. A 6 digit code will be generated on your mobile device, every time you want to access your account. There are two 2FA methods, namely through text messages or the official Google Authenticator application. On this page you can set up this security layer with your mobile phone. We recommend you to implement this safety measure!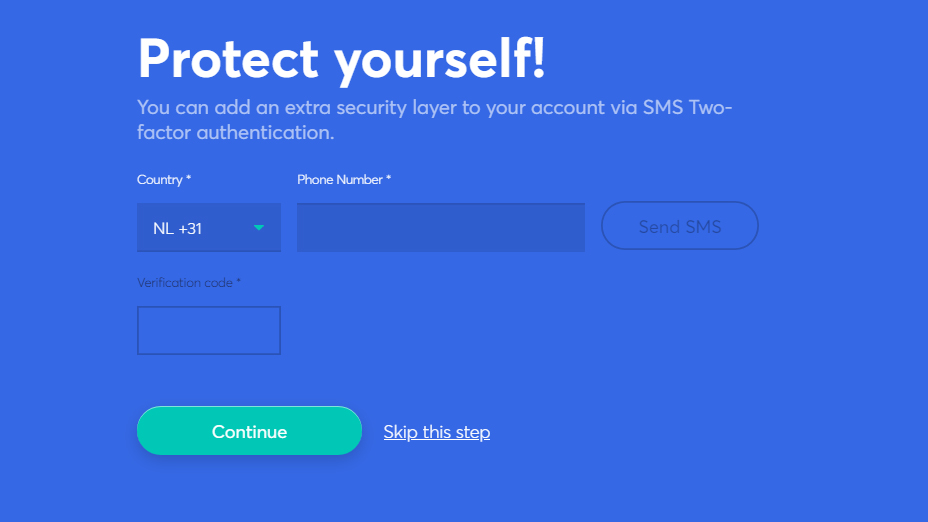 Let's recap! You've got your email address verified and your personal details are registered in your account. A strong password has been set up and you added extra security via 2FA. You are ready to start your cryptocurrency journey. For those who want to read up, we have made some extensive guides on how to buy, sell and trade cryptocurrency on our platform. We also have info-pages for every coin that we offer. If anything remains unclear or if you have any questions in general, our customer support team is always happy to help!