What is the price of Dogecoin?
The year 2021 has started out in tumultuous fashion for Dogecoin. As the world's largest digital meme coin (of which Elon Musk is the figuratively chairman) it is receiving a great deal of buzz and attention. The result? Extreme volatile prices in 2021. Fundamentally, Dogecoin started out as a meme. A funny alternative to Bitcoin. Today, Dogecoin is a top 10 coin in terms of marketcap and therefore can't be taken for granted. In this guide we will tell you what drives the price of Dogecoin.
The Dogecoin price history
Since the establishment of Dogecoin, end of December 2013, the digital currency has had some crazy runs. The creators of Dogecoin envisioned their coin as a fun, light-hearted cryptocurrency. A coin that would have more appeal to audiences beyond the serious Bitcoin audience, due to it being based on a popular dog meme. The founders could never have envisioned that the coin would reach a total marketcap over 78 billion dollar (at one point). But it did. Right below we will tell you how it was possible for Dogecoin to reach these heights.
1: Slow start before lift-off
The first couple of years started quietly for the Dogecoin. After the currency was released, Dogecoin experienced a brief rally to $0.0016 per coin. Soon, the price plummeted 99%, after which there was little to no fluctuation in the years that followed.
As you probably know, in 2017, the public interest in Bitcoin and other cryptocurrencies (altcoins) began to increase tremendously. During this so-called bull cycle, Dogecoin was one of the most popular coins, partly due to its memes. Many memes were posted on Reddit and 9GAG which gave Dogecoin the title of memecoin.
This memecoin status had a positive impact on the price per coin of Dogecoin. The price kept rising during 2017. Doges climax was reached at 7 January of 2018, when the price of one Dogecoin was $0.017. That is ten times more than it was worth at the peak in 2014.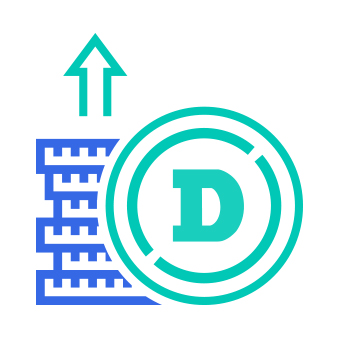 2: Following the bull cycle
Unfortunately, Dogecoin was not strong enough to survive the crash in early 2018. The famous memecoin, like most cryptocurrencies, found itself in a lengthening bear market. The absolute low was reached when the price per coin was at $0.0016, on March 2020. A value drop of more than 90% compared to Doges all time high.
But very slowly and steadily, Dogecoin began to recover. With a larger community than in 2017, memes and influencers managed to drive up the value since the all time low. When Elon Musk, founder of Tesla and Space X, frequently starting twittering about Dogecoin, things really went crazy. At the start of 2021 the value skyrocketed to a new all time highs. A price of $0.08 per coin was reached what meant more than a quadrupling from the all time high in 2018.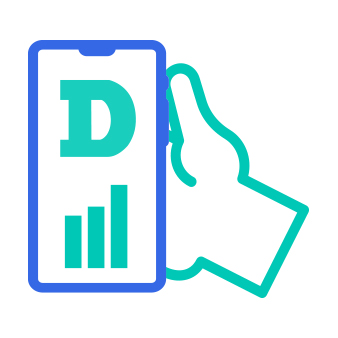 How is the Dogecoin Price influenced?
Like any cryptocurrency, Dogecoin is sensitive to various influences that can cause the price to rise or fall. Being a memecoin, the brand is more important for its value than the technology behind it. This is why dogecoin depends more on what people think of the coin rather than a roadmap. Dogecoin is more sensitive to some influences than other cryptocurrencies. These are the most important influences on the price of Dogecoin.
Media attention
In itself, media attention affects most cryptocurrencies, but in the case of Dogecoin it is slightly different. Due to it's nature, it receives different and more frequent media attention than other coins. Major influencers such as KISS frontman Gene Simmons and popular actress and influencer Mia Khalifa have spoken on social media about Dogecoin and have also invested in it.
Then there is Elon Musk, one of the richest men on the planet. A tweet from him about dogecoin has more than once in the past had a major impact on the price of dogecoin. An example of this was seen in July 2020, when he openly endorsed the coin. As a result, the price rose by 14%. The huge bull run since January is also thanks to Elon, which caused the price of Doge to reach all-time highs.
2021 Bears and bulls
After reaching a new all-time high of $0.08 in January 2021, there was a period of consolidation around the price of Dogecoin. However, as said before, the price of Dogecoin is easily influenced. A real Dogecoin mania began in April, when Elon Musk wondered aloud on Twitter if Dogecoin could reach a value of one dollar. The price of Dogecoin skyrocketed. On 8 May, Dogecoin reached its most recent all-time high of $0.74, a price increase of over 1000% compared to the month before. Even by crypto standards, this is an incredibly high price increase. Shortly after reaching a new all-time high, the crypto market was struck by a major correction. Dogecoin was also affected by this correction, which caused the value of DOGE to plummet more than 70% between 8 May and 19 May.
The price of Dogecoin has currently stabilized and is now in a consolidation phase. Therefore, it is difficult to forecast whether the price will break upwards or downwards.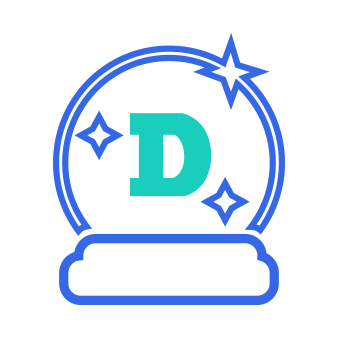 Future of Dogecoin price
The price of Dogecoin is very sensitive to price fluctuations. Although Dogecoin's long-term trend is upwards, it is difficult to say what the coin will do in the future. Its underlying techniques are lacking and the coin is more dependent on the media and communities. If the media and the communities lose interest in Dogecoin, this could have a negative impact on the currency. On the contrary, when Musk or another well-known person tweets about Dogecoin, it could have a positive effect on the price. In the crypto world you never know which way a coin is headed, and this is certainly true for Dogecoin. A true high risk, high reward currency.