Key developments for crypto and Bitcoin - Trading Week from 14 to 18 November
- 5 minute read

Last week was dominated by the collapse of crypto exchange FTX, which collapsed because of liquidity problems. The price of its token FTT, fell more than 93% in a week. The entire crypto market suffered and confidence in CeFi exchanges was damaged. Bitcoin and many altcoins also had a tough week, as a result of the FTX crash. The price of BTC reached another low and shot below $16,000 last week.
The problems surrounding FTX are not over yet and therefore investors will have to keep a close eye on developments around FTX. Volatility in the market is therefore what is expected. Besides developments around FTX, manufacturing data from China and the US, consumer prices in the EU and US housing market figures are important developments to keep an eye on.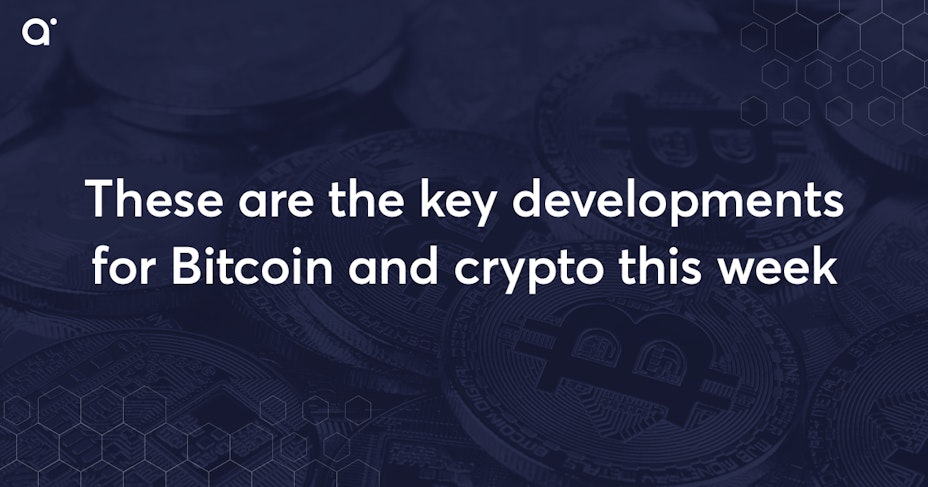 Table of Contents
China's industrial production and US producer prices in view
Investors can get ready for China's industrial prices announcement on Tuesday 15 November. The figures will be released at 03:00 CET and provide insight into the Asian country's industrial production. September saw a sharp rise to 6.3%. A slight decline to 5.2% is expected for October. Industrial production measures the change in industrial output from producers, mines and utilities (producers of natural gas, drinking water and electricity). China's industry is considered highly sensitive thanks to the country's 0-Covid strategy.
China's industrial output affects the West's economy. When the country produces less, it often also has a negative effect on the US dollar. This, in turn, could be positive for the crypto market. The crypto market could benefit from a weaker dollar as demand for Bitcoin and altcoins increases. This could trigger some recovery from last week's price correction.
The US will also publish its industrial production prices on Tuesday. At 14:30 CET, US producer prices (PPI) for the month of October will be published. Market experts expect an increase of 0.4% to 0.5% compared to September. If there is no increase, it could lead to price gains in traditional equity and crypto markets as the US dollar comes under further pressure. Should the PPI rise above analysts' expectations, it would actually mean that the US dollar would in all likelihood rise against the euro. This would lead to more selling pressure in traditional equity and crypto markets.
EU consumer prices in view
This Thursday 17 October at 11.00 CET, the updated consumer price index (CPI) for the eurozone for the month of October will be released. The inflation rate (10.7%) is expected to remain unchanged. Should the inflation figures turn lower, the ECB's pressure on short-term interest rates would ease somewhat. So this could be a good omen for the crypto market. If inflation turns out higher than expected again, the ECB will have to push through their interest rate hike again. A price correction in the crypto market could then be the result.
Figures on US housing sales
We close the trading week with figures on US housing sales. On Friday 18 November at 16:00 CET, the US Association of Realtors will start publishing its October figures. 4.39 million houses are expected to have been sold. Should the figures turn out higher, it will benefit the US dollar, which is likely to increase selling pressure in the crypto market.
On the other hand, lower figures will lead to a weaker US dollar. This, in turn, could have a positive effect on the crypto market, as the Fed would want to avoid an all-out property market crash.