The best cryptocurrency movies and documentaries in 2021
- 5 minute read

At the moment, the crypto market is relatively quiet. Therefore, it is a good opportunity to watch some great cryptocurrency films and documentaries. Are you already familiar with the history of Bitcoin, or do you want to know how cryptocurrency technology can affect our lives today? Then you are in luck, because we have put together a selection of the most interesting cryptocurrency films and documentaries to watch in 2021. The selection of films and documentaries are listed in random order.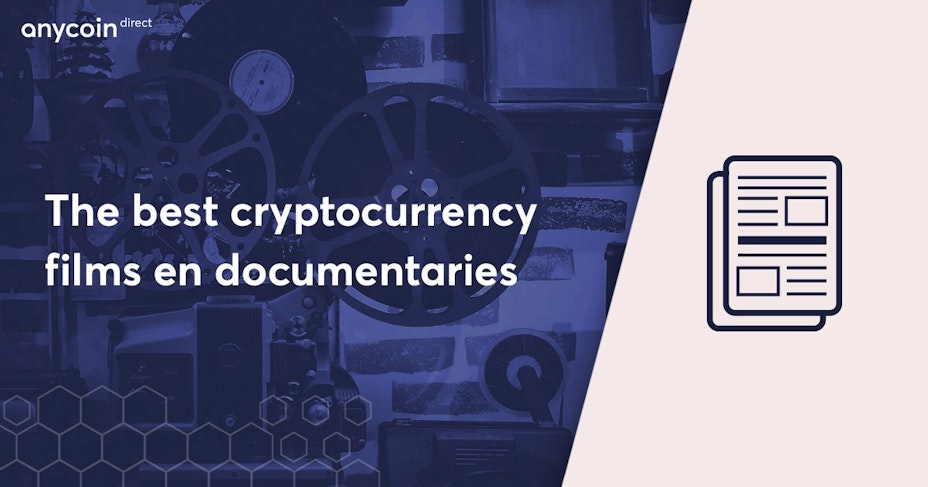 Table of Contents
#1 Bitcoin: The End Of Money As We Know It
This hour-long documentary released in 2015 is a clear and informative crash course about money and crypto-currencies. It takes you back in history to show you how money has evolved up until today. Furthermore, the documentary reveals the practices of central banks and dubious financial institutions. It also looks at the government's influence on the printing of money, which can lead to inflation.
Several well-known people, such as Vitalik Buterin en Roger Ver, give their opinion and discuss whether Bitcoin and other cryptocurrencies can revolutionize the financial world, or if it is the next bubble in the finance world.
#2 The Rise And Rise Of Bitcoin
This docu takes place during the time when Bitcoin and other cryptocurrencies were in their heyday. Released in 2014, the film is about a computer programmer who became fascinated by the digital currency, Bitcoin. As he is closely involved with the Bitcoin community, you as the viewer learn about the global impact of the amazing technology of crypto.
The film, directed by Nicholas Mross, is highly recommended for anyone who wants to experience the early years of Bitcoin and cryptocurrency.
#3 Crypto
Until now there have not been that many (good) movies released about crypto. The one that stands out the most is the film called 'Crypto', released in 2019. It is a crime-drama thriller that makes references to cryptocurrency technologies during the film.
Actors like Kurt Russel, Luke Hemsworth and Alexis Bleder have to deal with money laundering and other forms of criminal activities in the film. Therefore, throughout the film, you will encounter similarities with cryptocurrency terms and situations from the real world.
#4 Netflix explained: Cryptocurrency
Whenever you have less time on your hands, this short film - which is part of a series that covers a wide range of topics in short form - about cryptocurrency can be of help. This 14-minute series tells you everything you need to know about cryptocurrency coins and the world around them.
#5 Cryptopia: Bitcoin, And The Future Of The Internet
This documentary was published quite recently, in 2020. The production comes from Torsten Hoffmann and is known from other cryptocurrency related projects, such as our #1 'Bitcoin: The End Of Money As We Know It'.
The documentary offers a look at how the Bitcoin ecosystem works and addresses challenges, controversies and other development issues. Unlike many hyped content on the Internet about cryptocurrencies, this documentary provides you with valuable insights that may be important for long-term investments.
Add Bitcoin to your portfolio
Buy Bitcoin