Introducing the Anycoin Vault
With the Anycoin Vault you can safely store all your tokens in one place. An easy-to-use environment where you can swap your coins seamlessly without paying the blockchain network fee. Your personal Anycoin Vault can be activated in your account or can be selected during the order process.
TLDR; What do I need to know about the Vault?
The Anycoin Vault is an additional feature. You can now choose between the Anycoin Vault or an external wallet during the order process.
All supported crypto within the Vault can be swapped against one another.
Within the Anycoin Vault you can buy, sell and swap in a matter of seconds.
Our portfolio will increase significantly (starting with SOL, MATIC, LUNA, ENJ, FTM and DOT).
One easy overview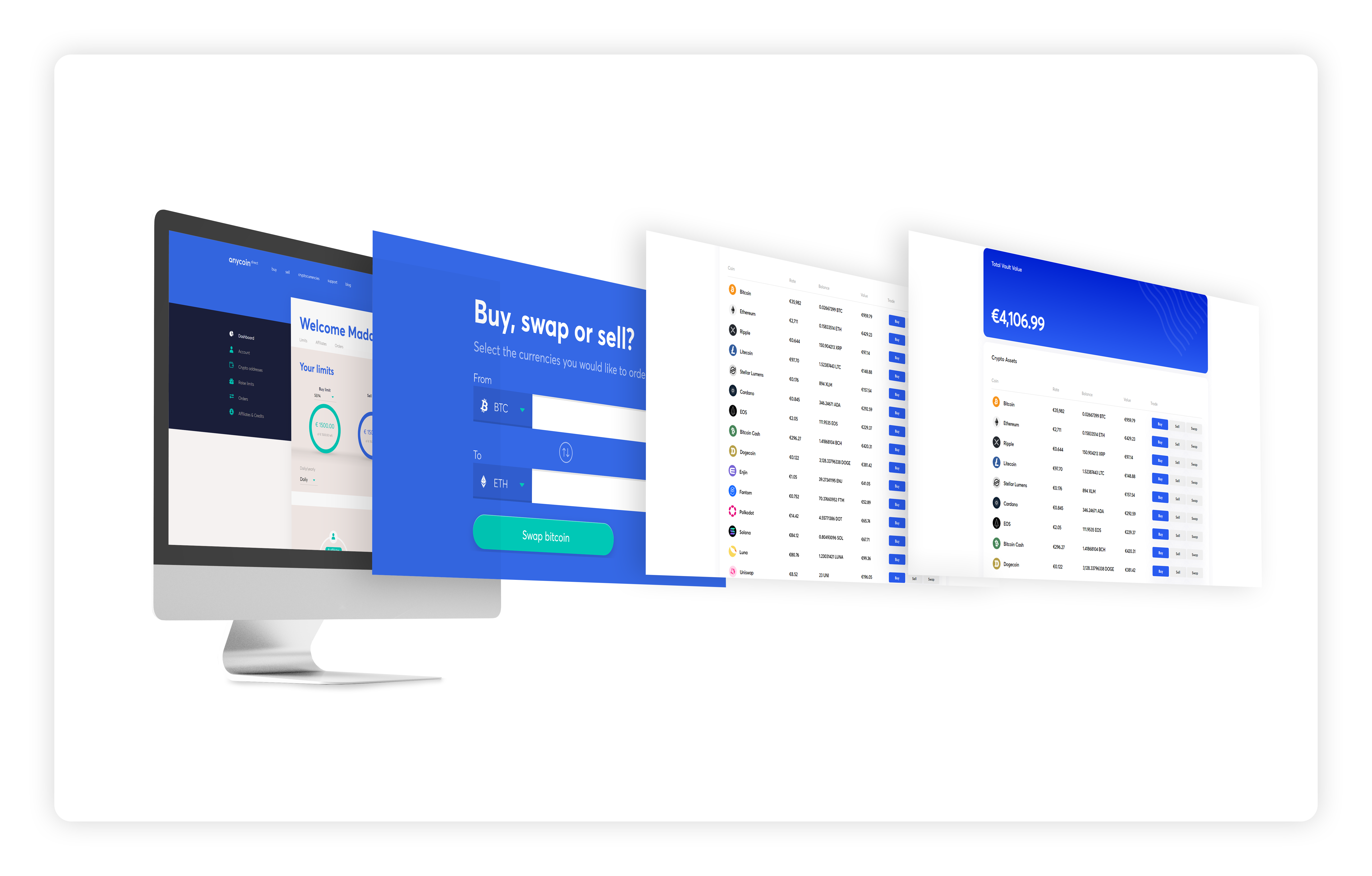 This easy to navigate overview shows all supported tokens. All trades, whether you want to buy or swap, can be started within this overview. Trading within this environment is more cost efficient because the network transaction fee is no longer included. Another advantage of the Vault's closed environment is the security aspect. No more fear of adding the wrong amount of mining fee or transferring it to a wrong coin address. Your Anycoin Vault is also connected to your personal bank account, making sure the payout gets to you and you only.
Swap coin to coin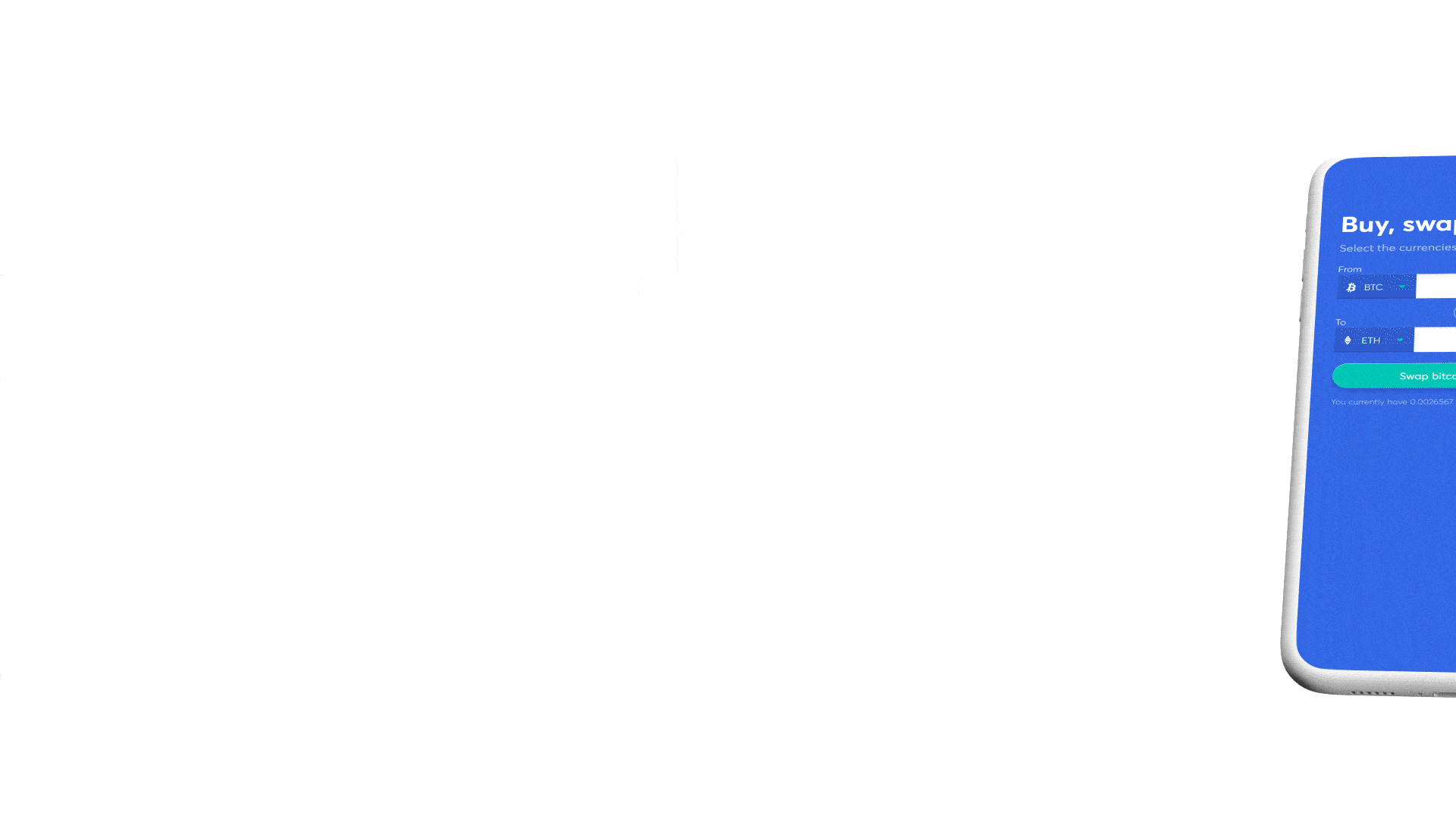 All cryptocurrencies within the Vault can be swapped against one another. Want to trade your Cardano for Solana? No problem! With the Anycoin Vault it can be done in a matter of seconds. Let's say you are new to crypto and you are planning on making your first purchase. In that case the Vault would be perfect a perfect fit due to the easy-to-use overview. If you want to store crypto on an external wallet, no problem! You can do that as well. We want to give our customers the choice on how they manage their assets. This way we help the ecosystem grow.
To celebrate this brand-new feature, we have added six new coins to our portfolio. These coins are now available in the Vault. These six new currencies mark the first of many, as new coins will now be added on a regular basis. But enough talk. We want you to check it out for yourself!