Becoming a member of the Blockchain and Virtual Currencies Working Group
- 4 minute read

In the last months, Anycoin Direct has been in the process of attaining membership to the Blockchain and Virtual Currencies Working Group (WG). For this occasion, a motivation was prepared and presented to the existing members of the working group by our CFO Bram Ceelen. The outcome; the members voted positive and we are now a proud official member of the WG.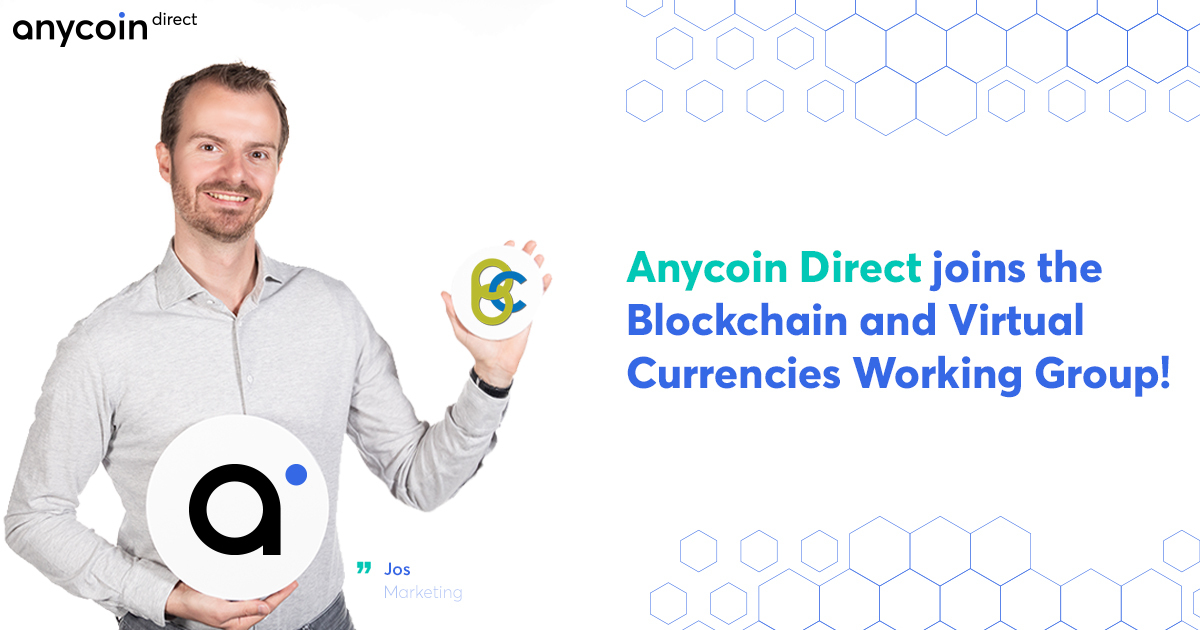 The WG
The WG is a collective of industry representatives working together to achieve more stability and credibility of the cryptocurrency sector and making it a safer space to operate in. They do this by connecting with industry leaders and by organizing structured sittings to discuss the latest developments and regulatory news. An important aspect is to engage with multiple international regulatory organizations such as The European Commission, The European Central Bank, and the European Parliament. The Blockchain and Virtual Currencies working group has the collaborative goals to monitor upcoming regulations, advice internally on EU matters, and to work with the above mentioned European regulators. To achieve their goals the Working Group is a member of the European Commission Payment Systems Market Expert Group (PSMEG). The PSMEG is there to assist the European Commission in the preparation of legislative acts or policy initiatives regarding payment systems and the payments market, including fraud prevention and innovation monitoring.

As a cryptocurrency exchange platform, Anycoin Direct has become a knowledgeable player in the sector by operating independently for over 7 years. In these years we have learned a lot about the crypto-industry and the possible regulations that are needed to make the cryptocurrency sector safer and more sustainable for the future. The cryptocurrency industry is still a relatively new and unregulated space where lots of startups and scale-ups try to operate to build a solid foundation. Working together with other companies and industry leaders is an important task to achieve the goals we have as an industry. The right regulation is key to make this industry more credible, to gain more customer confidence, and to allow for a level playing field. With this new membership, we will work together with WG to do our part in achieving this!
Want to learn more about Bitcoin?
Read all you need to know in our 'What is Bitcoin?' info page!