The best-performing asset of 2021? Bitcoin!
- 5 minute read

September has been an uneventful month for the Bitcoin price and cryptocurrency in general. A lot of currencies consolidated and many people were waiting for a sign. But have you heard of the phrase: when in doubt zoom out! Because according to the latest data, Bitcoin is the best performing asset class of 2021! Let's take a closer look, now that the Q3 performance has been updated.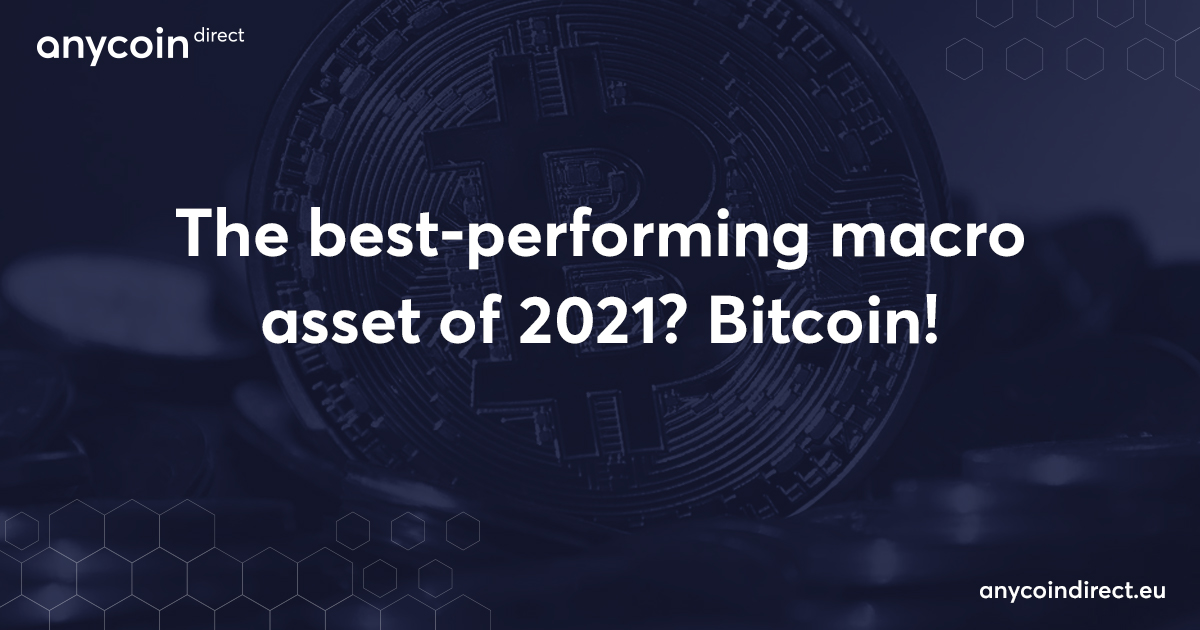 BTC #1
With the latest data of October updated, reports officially show that Bitcoin is the best-performing macro asset of 2021. The Bitcoin price saw an overall rise of 49% during 2021, outperforming macro assets such as bonds, gold, stocks and a lot of American micro-cap companies. During October's first five days, Bitcoin saw a 15% increase which resulted in quite a leap from the rest. A surprising performance, as Bitcoin went from all-time-high to a 60% retracement in May. Many experts predicted a heavy bear market following the tumble in May, but it seems that the market consolidated quite steadily in the months that followed. Historically speaking, September is a notoriously slow month, whereas October often sees the opposite effect.
After the strong Q3 performance #Bitcoin is now up +49.1% year-to-date. The best performing asset class of 2021. 👍 pic.twitter.com/BMTAMWhQvB

— Bitcoin (@Bitcoin) October 4, 2021
According to the data from investment firm NYDIG, BTC hodler's are doing better than European stocks (10.3%) and American stocks (15.1%) combined. Bullish news for the number one currency in terms of market cap. Speaking of market cap, did you know that on the fifth of November, Bitcoin even surpassed Facebook with a total value of $929,014,620,160 (in comparisons to Facebook's $922,755,321,385)
Macro's and Altcoins
So you might be wondering. Hey didn't a coin like Solana outperform Bitcoin during 2021? There are certainly many smaller success stories that have performed better than Bitcoin. The research, however, depicts only assets on a macro economic scale. Macro investing, is investing based on international economic patterns. This also includes reserve assets that perform (or are predicted to perform) better in the situation of economic chaos. Assets such as gold might come to mind. Macro traders have to factor in macro-economic factors such as: exchange rates, inflation, GDP and events like COVID-19.
A lot of economic experts had one burning question these last few years. Is Bitcoin a global macro asset? If you would have asked the experts this question during 2017-2018, they probably would have said no due to Bitcoin's volatile behavior. But as of today, Bitcoin has become a lot less volatile remaining stable at 55%. The result? A steady rise throughout the year. Will October bring us closer to Max Kaiser's Bitcoin prediction? Highly unlikely, but let's find out.
Want to buy Bitcoin?
We will guide you through the process!
Buy BTC