Doge Day - From Meme to Musk
- 4 minute read

Upcoming Sunday is the 4th of October, internationally also known as World Animal Day. But today, of course, we remember a coin that started in 2013 as a joke: Dogecoin!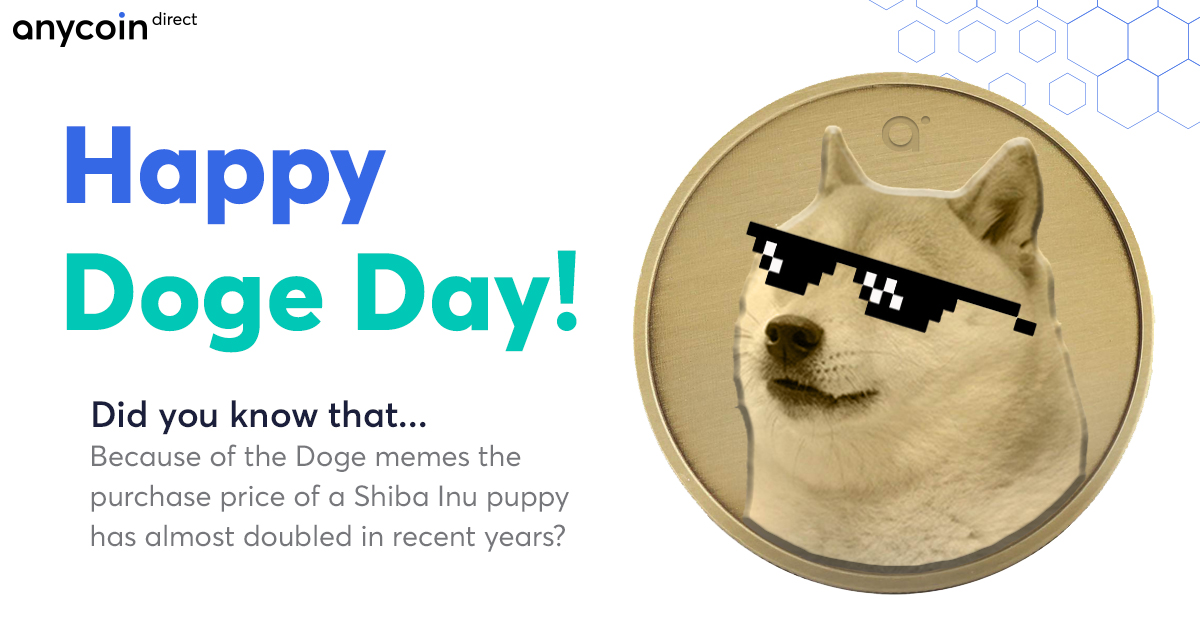 What is Dogecoin?
Let's briefly dive back in history: Dogecoin was made in 2013 by Billy Markus from Portland, Oregon, and actually started as a joke on internet forums like Reddit and 4chan. The logo consists of an image of the popular Shiba Inu dog from the internet meme 'DOGE' - hence the name. It is also one of the oldest cryptocurrencies.
Now that your memory has been refreshed, you may wonder what the title of this blog means. The meme below was tweeted on 18 July 2020 by Elon Musk, you know, the founder of Paypal and Tesla. At the time of writing this blog, Elon Musk has almost 39 million followers on Twitter. By sharing this meme, the price of Dogecoin went up by about 20%.
It's inevitable pic.twitter.com/eBKnQm6QyF

— Elon Musk (@elonmusk) July 18, 2020
And it doesn't stop with Elon Musk. For example, Nintendo has hidden an Easter Egg in a The Legend of Zelda game that refers to Doge, and China Central Television broadcast a hoax story on 1 April 2017 in which they reported Doge's death. It was also possible to change the font on YouTube to Comic Sans for a while when searching on 'Doge Meme'.
When you read all this, you probably won't expect it, but today Dogecoin has become a valid means of payment. At the time of writing, Dogecoin is listed at number 48 on Coinmarketcap.com, with a market cap of no less than $342,824,383 USD!
Want to learn more about Dogecoin?
Read all you need to know in our 'What is Dogecoin?' info page!