We need your help!
- 3 minute read

At Anycoin Direct we would love to hear what you think about our new platform. Help us learn and improve, by filling in this feedback form. Your honest opinion would be greatly appreciated.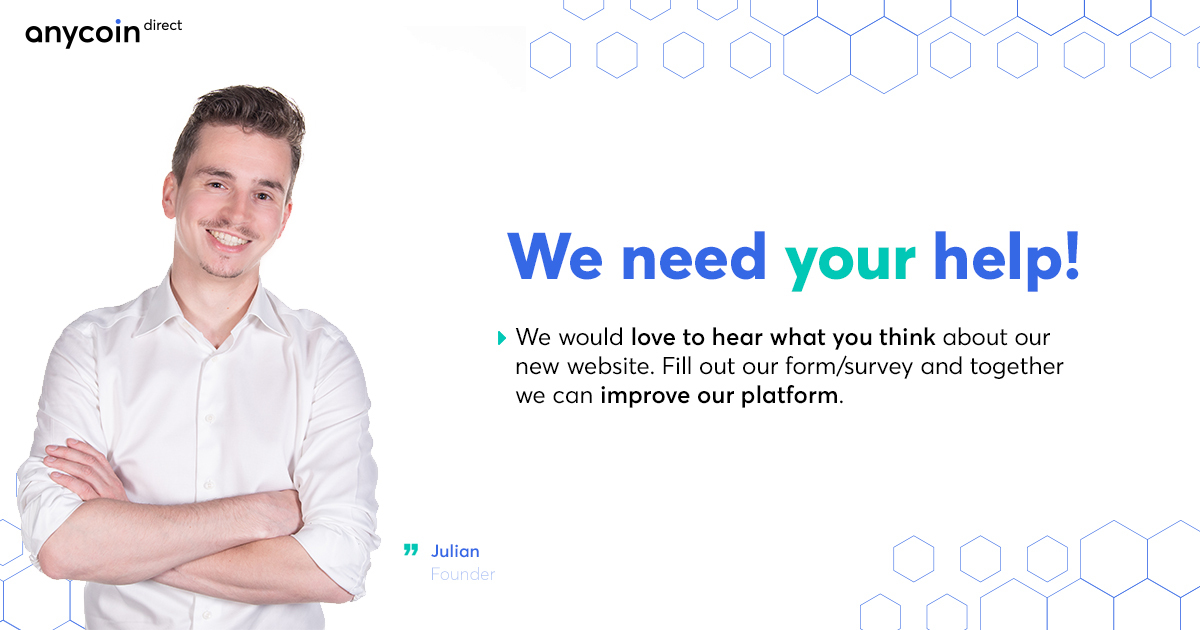 One month has passed since we launched our new platform. An eventful month where we were overwhelmed by all the great reactions, reviews, and positive messages. We also welcomed a lot of new customers and celebrated the third Bitcoin halving. But between all the kind words, we also received a lot of constructive feedback. For example, some customers preferred our single page structure and some customers really want to see certain features and/or coins added.
We need you! To give us some honest feedback.
We wanted to take our time and say that we truly appreciate all the reactions that we have received up until this point (even the harsh ones) and we want you to know that we archive every word and sentence. That being said, we can't get enough and we would love to know what's been on your mind since the start of our new platform one month ago:
Let us know what you think.
What was your first impression? Would you recommend our platform to friends? Is there any feature you would change? These questions (and more importantly the answers) can help us learn and improve. It doesn't matter if you are completely new to our platform, or have been using it since the Bitplaats era. Fill in the form and let us know what's on your mind.
Want to learn more about Ethereum?
Read all you need to know in our 'What is Ethereum?' info page!