Anycoin Direct has been nominated for the Best Crypto Broker 2020 award
- 4 minute read

We are proud to announce that Anycoin Direct has been nominated for a CashCow award in the category Best Crypto broker 2020. CashCow is a Dutch website dedicated to stock market-, cryptocurrency- and investment news.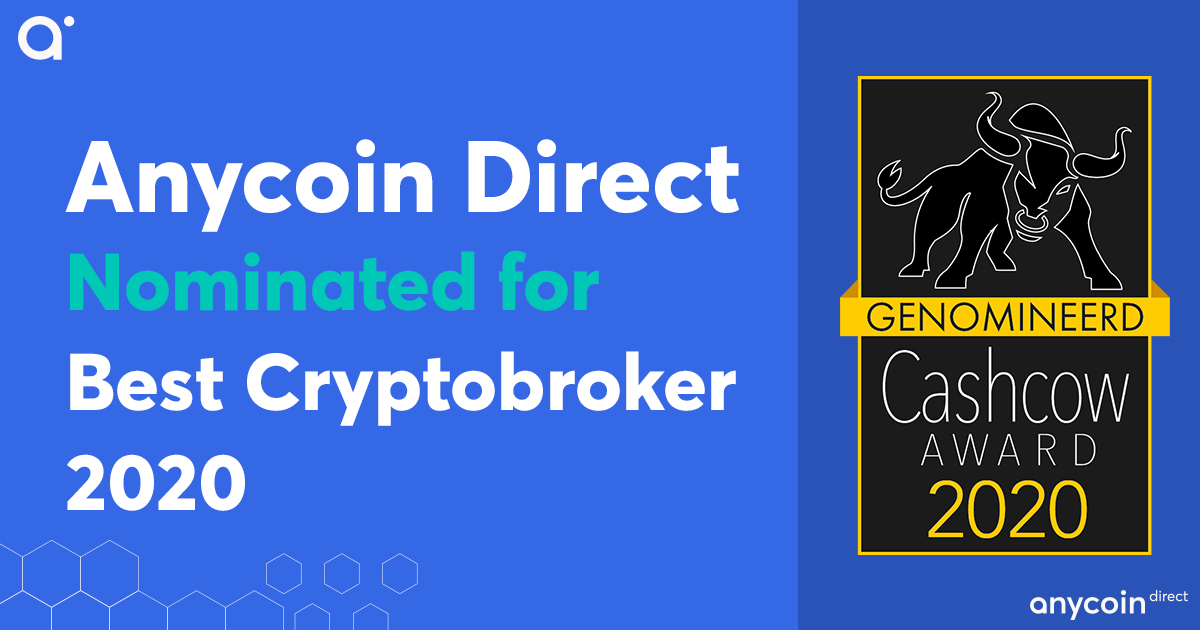 Help us out by going to the CashCow website, where you can vote for Anycoin Direct in the final category (10th). The CashCow award is Dutch and therefore the website is in Dutch. You can, however, click on the 'Translate this page' button in the address bar, if you want to help us out, or if you want to take the opportunity to learn the Dutch language 😉 You can vote until the 24th of October.
It makes us incredibly happy to get nominated in a hectic year where we launched our new platform during the COVID pandemic. Besides the launch, we have also achieved the impressive milestone of 11.000 Trustpilot reviews with an average score of 4.4/5. This nomination for Best Broker 2020, is the cherry on top and feels like a reward for the last twelve months.
De genomineerden voor de Cashcow Awards 2020 zijn bekend! Welke financials bieden de beste dienstverlening richting particuliere beleggers? Het is aan u om de definitieve keuze te maken. Breng uw stem hier uit: https://t.co/Yb61P3WNi9 pic.twitter.com/mLt6acpOoI

— Cashcow (@Cashcow_NL) October 7, 2020
You, our customer, know that service is our main focus. Whether it is our live-chat, easy trading process, or our constantly expanding information sources, we put all effort into making it accessible and easier for you.
Want to know more about Bitcoin?
Read all you need to know in our 'What is Bitcoin?' info page!