The best cryptocurrency apps 2020
- 10 minute read

It's no secret that cryptocurrencies have taken the world by storm in the past few years. Trading crypto coins has become normal and nowadays there are a lot of mobile apps and websites that can help you become an expert in cryptocurrency. In today's article, we are going to show you the best and most-used apps within the crypto industry. And the best part is, it's all free!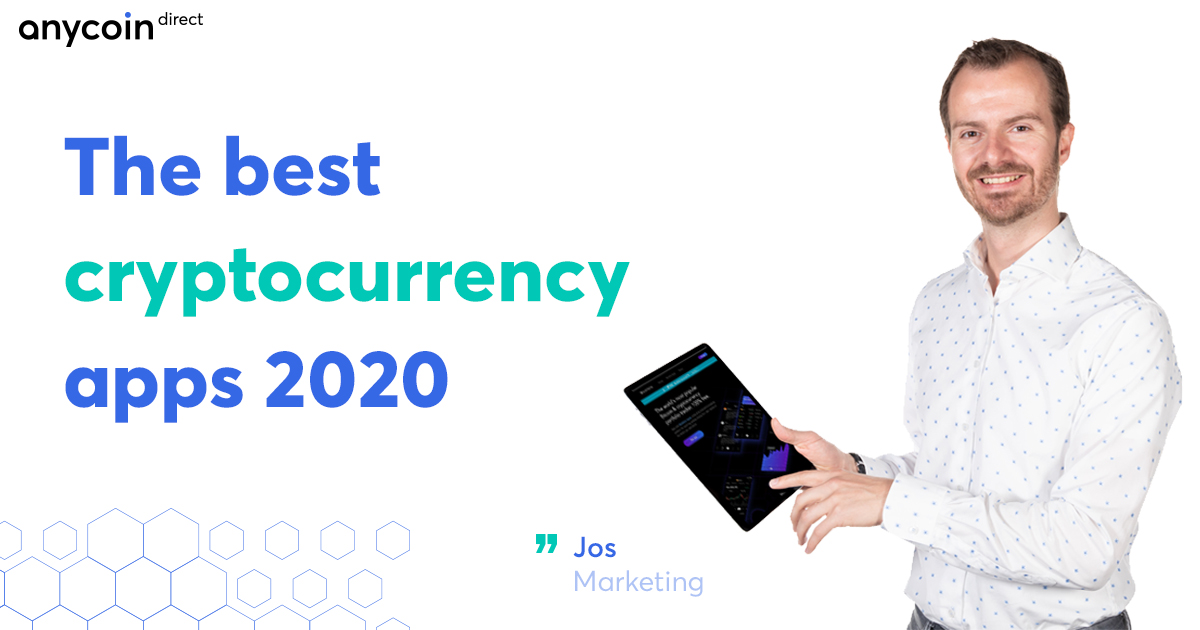 Exodus Wallet
If you are looking for a professional cryptocurrency wallet designed for your mobile and desktop, Exodus is a very solid choice. Exodus gives you a secure way to manage and exchange your cryptocurrencies in one beautiful application. They support over 115+ different assets and have a very friendly support team. Of course, you can also see all the real-time price fluctuations of any coin on the platform. All of this can be done from within the Exodus application. Since the app is free and easy to use this one has a solid spot on our top 10 list.
Brave Browser
Brave browser is an innovative way of browsing the web. The browser is safer, faster, and uses crypto as its basis. While using this browser you will earn Basic Attention Tokens (BAT). BAT tokens can be exchanged between publishers, advertisers and users on the Ethereum blockchain. Within Brave, you will have full control over the advertisement system. If you do not feel like watching ads, you don't have to. The browser also provides very good anonymity and protects you against malware. Overall, a fast and innovative way to combine cryptocurrency with the internet.
Crypto News
Crypto News is a handy application for crypto enthusiasts. The main function of this app is to monitor and provide the best and biggest crypto news stories. It also includes a portfolio managing tool. The application collects data from 1000's cryptocurrencies, from Bitcoin (BTC) to Zcash (ZEC), and many more. Crypto News is a very solid way of reading about your favorite assets. It's nice to have for beginners and experts.
Cryptomood
This app is relatively different than most competitors. It focuses on providing an easy overview of the current sentiment within the crypto market. CryptoMood does this with the help of artificial intelligence. It gives users the ability to track all the relevant information about your chosen cryptocurrencies. The A.I. analyses texts and topics about the crypto market and even looks at the sentiment of relevant influencers. This means you can get notified when large volumes are traded.
Blockfolio
Blockfolio is a mobile app aimed at cryptocurrency users. The application allows users to easily discover, track, and manage their cryptocurrency's. With Blockfolio you can track over 850+ cryptocurrencies while also staying up-to-date about the projects on the app. The app has an informative news section that allows you to really go in-depth if you would want to. Last but not least Blockfolio makes it possible to sync your external exchanges to the app. This allows users to instantly see their profits or losses without having to manually fill in all the coins you have.
Discord
Discord is a place where conversations happen. Discord servers are organized into topic-based channels where you can talk and discuss important subjects. The reason this app had entered our list is because of the possibility to stay close to a crypto project of your liking. Most big crypto projects have their own discord server. On this server, people like you and me can ask questions, get updates and just hang out with like-minded people. In many cases, it is possible to talk directly with the developers and the rest of the team behind the project. It is a perfect way to relax while staying up to date with the latest news and updates.
Parity
Parity Signer turns your smartphone into a hardware wallet. If you have an old phone laying around somewhere, chances are that you can turn this smartphone into a hardware wallet for all your crypto business. You can store your private keys securely and even have the possibility to sign transactions. Parity Signer is a very simple and effective way for cold storage.
Delta
Delta is considered to be one of the best crypto trackers around. It allows you to see your profits and losses within an easy overview. It is possible to connect your existing portfolio to this app without compromising security. Creating watchlists or even multiple portfolios is very simple within Delta. The app also lets you set up your notifications about your favorite assets. This way you will never miss any information about the things that you deem important.
Telegram
Telegram has always been big in the crypto community. Telegram is a messaging application that lets you have anonymous (group)chats with people all around the world. The reason that Telegram made it to our list is because of the social and private aspects of this app. Telegram really focuses on private and secure chats. Since this is in alignment with the crypto scene it is used a lot by the community. If you want to know everything there is to know about a crypto project, chances are that they have their own Telegram group. By joining Telegram you will be able to chat with other participants and be the first one to hear about their updates, news and, innovations.
Kubera
Kubera is a new player on our list. The company focuses on building the best portfolio tracker for modern investors that are interested in cryptocurrency. Kubera makes is possible to track any asset. From crypto to cash, stocks, vehicles, real estate, metals, collectibles, and even ultra-modern DeFi-based assets. If you are looking for an all-in-one portfolio tracker with real-time data visible on a single dashboard, Kubera is the place to be.
Guarda
Guarda Wallet is a multi-currency non-custodial crypto wallet supporting about 50 blockchains and more than 10k tokens. Available as Web, Desktop (macOS, Windows, Linux), Chrome Extension, and Mobile (IOS and Android) versions. With Guarda, you can buy, exchange, stake, delegate, borrow crypto, send funds to smart contracts, and much more. You can even issue your own ERC20 tokens and import several XMR addresses. Thanks to integrations with promising projects, it is possible to manage crypto by using HRA, like UD or FIO, send and receive to multi-signature addresses for BTC and ETH, and more.