Top 10 websites that every crypto fan should know about
- 4 minute read

Three weeks ago, we posted an article regarding essential cryptocurrency books. But let's face it, it takes time and dedication to read seven crypto-themed books. Nowadays, everything can be achieved with the push of a button and there are thousands of websites that can quench your crypto thirst. So, instead of essential crypto books, we will focus on essential cryptocurrency websites that every crypto-fan should know and/or bookmark. Let's check it out in today's top 10.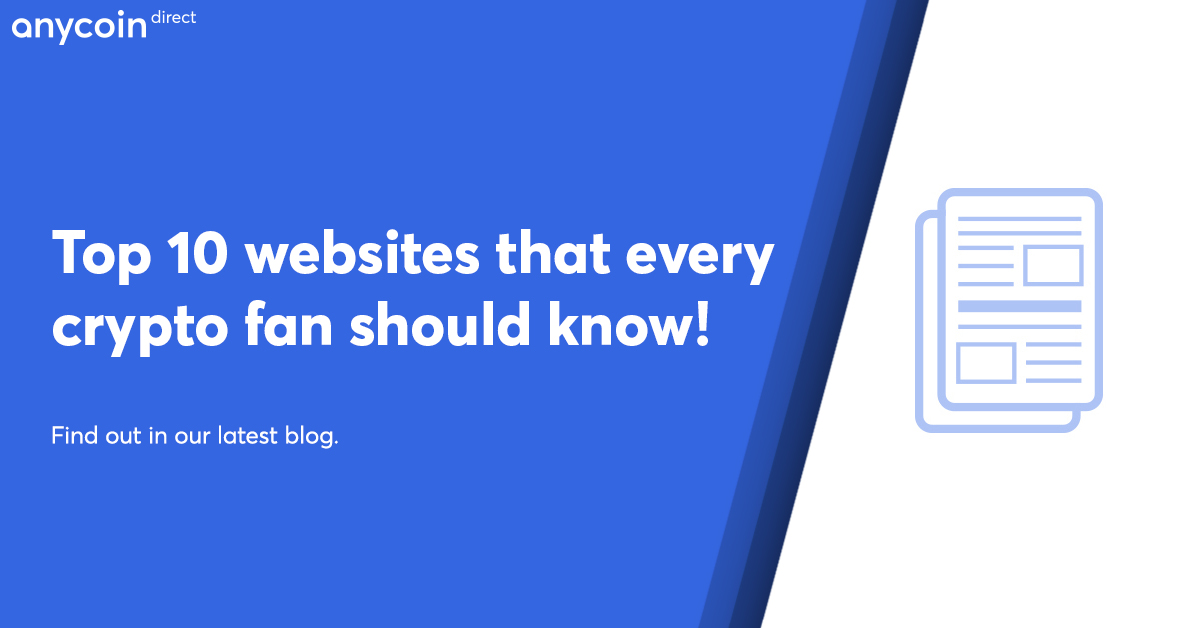 10: Bitcoin.org
Bitcoin.org has earned a place in our top 10 for one simple reason. The original Bitcoin whitepaper, written by Satoshi Nakamoto, can be read here. In our opinion, a must-read for any crypto beginner and or lover.
9: Medium
Medium is a platform where amateurs and professionals alike, can publish their articles. The result is an interesting hybrid of opinion pieces combined with extremely detailed and informative publications. From industry leaders (Vitalik Buterin) to wallet providers (Ledger), Medium has become the go-to platform regarding self-written articles
8/7: Blockfolio/Delta
Alright, technically these two are not websites but we couldn't let them pass. Blockfolio and Delta are applications where you can track and monitor your cryptocurrency assets. On these apps, you can see the current price, market information and most importantly the current loss/profit of your assets.
6: Tradingview
Charts for the more experienced crypto trader. TradingView provides real-time information and market insights for not only cryptocurrencies but multiple asset classes. The tools, combined with detailed opinion pieces, make this the go-to website for any analyst.
5: Bitcointalk
BitcoinTalk is an online forum, created by none other dan Satoshi Nakamoto himself. He created this place to discuss Bitcoin, digital currencies and blockchain technology. The birthplace of the term HODL and the origin of Bitcoin Pizza Day. Truly a monument in the short history of cryptocurrency.
4: Bitinfocharts
On this website, you have a more in-depth overview off some of the more prominent coins. The homepage is customizable, examines multiple indicators and gives a handy overview for the data-driven crypto trader.
3: Reddit
Dubbed the front page of the internet, Reddit is the place for international news, web content and online discussions. Naturally, multiple crypto-communties have found their way to this website. Whether it is r/bitcoin, r/cardano or r/cryptocurrency, here you can find the right spot to talk about your favourite coin.
2: CoinMarketCap:
CoinMarketCap is a website where nearly every coin is ranked, including market caps, charts and official channels of each coin. Every crypto fan knows (or should know) about CoinMarketCap. Matter a fact, there are a lot of people that start their daily routine by paying a quick visit to CMC, praying to be greeted by a sea of green.
1: Anycoin Direct
Do we really need to explain the number one position 😉?
Want to learn more about Monero?
Read all you need to know in our 'What is Monero?' info page!