Twitter adds Bitcoin tipping jar
- 5 minute read

Mass adoption might be closer than you think. Twitter has rolled out its new tipping system, where Twitters can add a 'tipping jar' in the top segment of their Twitter-account. The best news of it all? The tipping jar also accepts Bitcoin payments via the Lightning Network. Let's see how it works.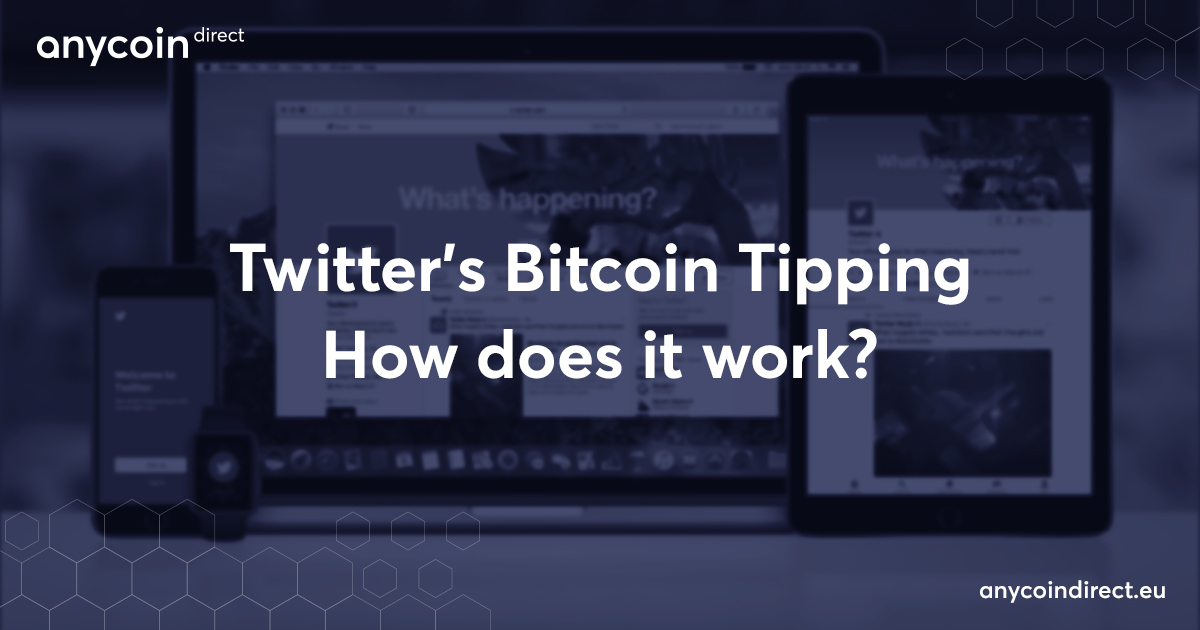 ✨Tips✨
On the 23rd of September, Twitter rolled out its tipping feature called ✨Tips✨. Normally, people that want financial backing would drop their payment profiles in their account bio. Twitter circumvents this development by adding an optional tipping feature in the top segment of people's account. The payment options include popular services such as Patreon, Venmo and Cash App. But most importantly, Twitter has also added a feature where you can tip a person in Bitcoin via the Lightning network! The release was initiated a week ago:
We're also adding new payment options and, for the first time, allowing people to send Bitcoin tips through the use of a Bitcoin address or Lightning-enabled wallet ⚡️

— Esther Crawford (@esthercrawford) September 23, 2021
So how does it work? Twitter makes use of an application called Strike, a Bitcoin payment service built directly on the Lightning Network. What is the Lightning network you might ask? The Lightning network is a second layer on top of the Bitcoin blockchain that purely focuses on transactions, de-congesting a lot of data that comes through the normal blockchain. Simply put, The Lightning Network means fast transactions for a fraction of the fee. The network is still in an early stage before it is implemented on a global scale and thus the Twitter tipping jar is a great way to start things out.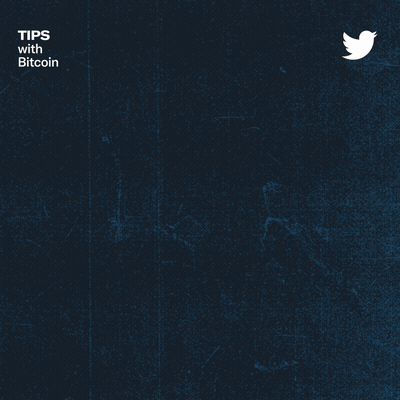 With Strike you can instantly transfer small Bitcoin tips directly to your favorite Twitter account. In addition, you can add your Bitcoin address in the 'Tipping' segment, for those who want to tip someone without the use of Strike. The tipping feature has some small caveats though:
It is currently only available in the USA and El Salvador;
People need to sign up and create their own Strike account;
It currently functions on the mobile iOS Twitter application. The Android version will be released in the future.
But caveats like that can be expected in the starting phase. The usability and implications are huge and encourages (non-knowledgeable) people to actually invest time and effort in the crypto economy. Twitter had the following to say regarding the implementation:
I just sent @davidmarcus $1 over Twitter without having to ask him for a single piece of information.

Welcome to the future! pic.twitter.com/MbWDKSMly3

— Pomp 🌪 (@APompliano) September 28, 2021
Bitcoin-fanatic
It's no secret that Jack Dorsey, Twitter's CEO, has become a big Bitcoin enthusiast in the last few years. Dorsey even founded the company Square, which specializes in financial services and digital payments. Square is currently developing a hardware cryptocurrency wallet and is known for his cryptocurrency investments. Back in October 2020, Square bought 3.318 Bitcoin worth $170 million. In addition, Square Inc. recently invested five million dollars in the construction of a solar-powered Bitcoin mining facility. It is good to see that Jack uses his influence to promote real life use cases for cryptocurrency in general. Adoptions like the tipping feature are important for Bitcoin, The Lightning Network and cryptocurrency in general.